Hinderer XM-18 3-Inch Knife Review
Razor Sharp Hinderer XM-18
I don't think that I have ever had a production knife come straight out of the box as sharp as my Hinderer XM-18 did. It was so sharp that I was making micro-slices in printer paper. I also love the lock bar stabilizer that came with the knife. Most stabilizers I normally have to push too far just to unlock the knife, but the stabilizer on the XM-18 is PERFECT. If you want to skip this review and go straight to where you can buy the knife, click on the picture below. However, if you want to get down to the nitty-gritty of this knife, I will break down both the good and the bad.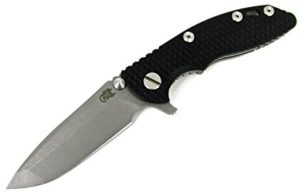 The Good

– Hinderer XM-18 3 Inch

Hinderer is famous for overbuilding their knives. The XM-18 is no exception to this. This knife is completely overbuilt. Now, some may think that this is a bad thing. I think that the fact Hinderer makes their knives to take a beating is one of the greatest things about their knives.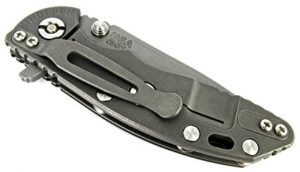 The construction of this knife is solid. In fact, I have dropped mine several times on my solid concrete floors in my house and it hasn't even managed to make a scratch on the Hinderer XM-18 spanto. I would assume that the Hinderer XM-18 wharncliffe would behave in the same manner, but I only own the spanto version of the knife.
The Bad

– XM-18 3 Inch Knife By Hinderer

Unfortunately, the blade is so heavy that when I open it the recoil is quite large. Now, I get that this may be a good thing for some, but I don't like how authoritative the opening is. I wish that it wasn't so forceful, but I guess you can't get everything when you get a knife that is so overbuilt. I also wish that they used a polish finish on the blade, but I do like the finish regardless.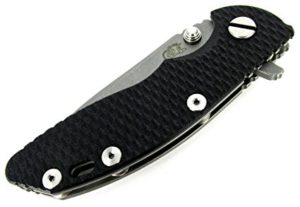 Bottomline

– Get It

This is a great knife for bad conditions. If I were to only have one knife for the rest of my life, I would definitely pick a knife close to the Hinderer XM-18 spanto. This knife isn't going to break easily, and if I needed a folding knife for survival-like situations, then this would be a great option.