Kershaw Brawler Tanto Review
Kershaw Brawler Tanto Review
The BEST Affordable Assisted Tanto Folder.
Yes, I'll admit it. I've had many knives pass through my hands over the years and Kershaw has been hit or miss for me. However, the Kershaw Brawler *cough cough* excuse me… I meant to say the Kershaw TANTO Brawler is the BEST affordable assisted folder with a tanto tip that I have ever purchased.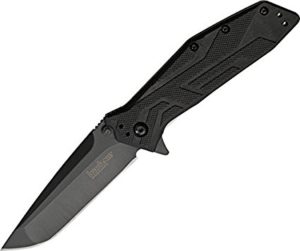 Let's start off with my absolute favorite thing about this knife – the blade length. The Brawler has the PERFECT amount of blade as well as not a sharp tanto angle, but a bit of a curved edge making it not only have the awesome tanto look.
The Grip Design
Another huge factor in my decision to name this as the best affordable tanto folder that I have is the grip. Not only is the design really cool, but it also allows for a great grip. There are shallow grooves within the grip which allow your hands to still dig in without slipping even when they are sweaty.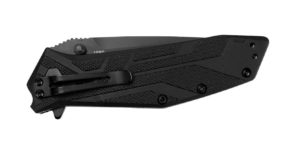 The knife comes with the clip positioned in a tip down position on the grip straight out of the box. However, I always prefer my knives to be tip up and luckily the Kershaw Brawler tanto allows for a 4 way repositioning.
The Flipper
The flipper is well designed, but it falls a tad short in my opinion. I wish that Kershaw would have extended the flipper slightly more and made the edge a bit more rigid instead of smoothed over. However, it is a small price to pay for the overall great design of the knife.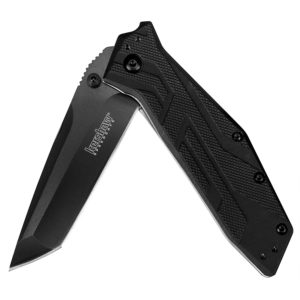 I also love how deep the knife sits in the pocket. It isn't a deep carry knife, but the knife does carry pretty deeply in the pocket regardless. Also, I love how Kershaw has been making all blacked-out knives lately instead of their typical black handle, grey blade models. The all black looks much better in my opinion.